In this article you can check how to adjust the connection segment lines to make curves in your electrical schematic. E3.series allows you to add several points to adjust the best position for the connections, eliminating conflicts in the design of your projects. In addition, choices can be made and undone instantly with just a few clicks.
See the full video article and optimize your processes!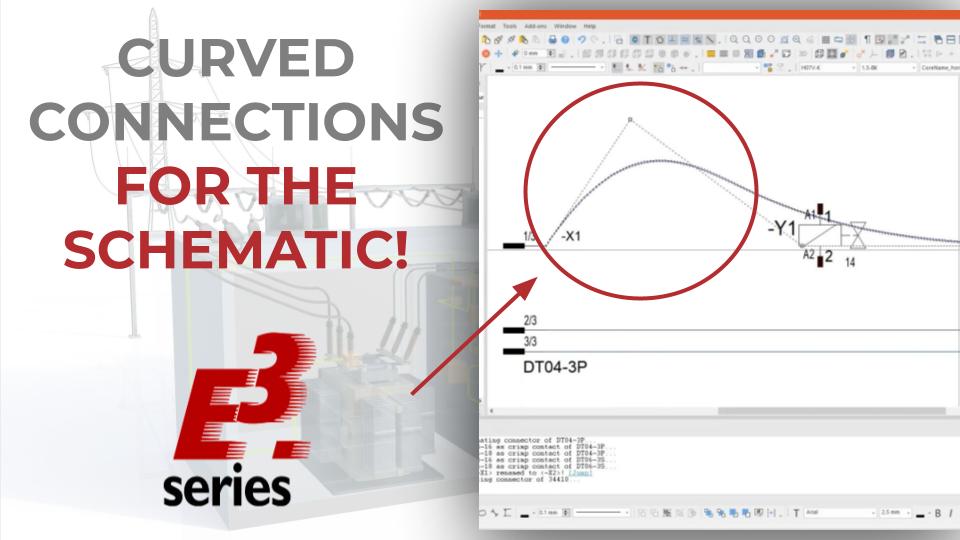 Adding Connectors and Quick Shortcuts
Initially, the connector "DT04-3P" is added to the project sheet. The pins are copied with the command "CTRL + C" and "CTRL + V". For mirroring on the vertical axis, you can use the "Y" key.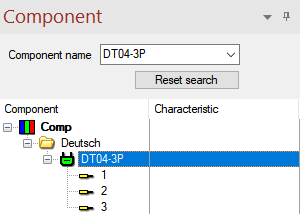 DT04-3P three-pin connector and its preview
The connections of the last two pins are made with the "Multi-Connection" functionality of E3.series, which allows the simultaneous insertion of several connections automatically.
Try NOW the industry-leading E-CAE E3.series tool in the world with technical training courses!

Click on the banner below
Adding Coil
Then the coil named "34410" is added in order to collide if the connection of the first pin was made as a straight line. In this connection, the command "C" was used.

Coil "34410" with segment collision
Components can be easily added by selecting the desired item in the database and dragging it to the project sheet.
Watch the Full Video
Subscribe to our Youtube channel here for more technical videos.
Curved Segment Functionality
So that the connections can be made in a curve, it is necessary to click with the right mouse button on the desired segment and use the option "Change Connect Line to Spline".

Curved Connections with E3.series
With this option enabled, it is possible to right-click on the connection and use the "Add Point" option to add more points where the curvature can be configured.
To undo the curl, just right click on the connection and select "Change spline to connect line".
Make the E3.series Trial according to your demand using the button below!
---
---
Are You a Student?
Download E3.series for free!