In this article you will see how to dynamically define cut areas for an electrical panel. The module used is E3.panel Plus, which allows the creation and complete documentation of panels and automatic routing in an intelligent way.
See the full video article and optimize your processes!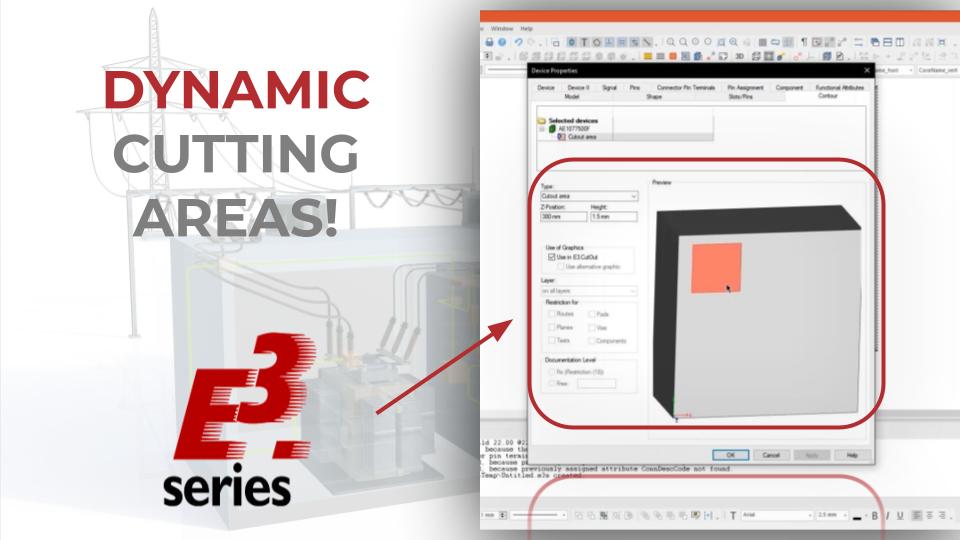 Restricted areas and cutouts can be defined directly in the project. This allows the definitions of restricted areas and cuts to be dynamically adapted to project requirements.
To dynamically define a sandbox or cutout in your project, first select a template on a dashboard sheet in your project.
Note: The model cannot have variants and/or options or be tilted.
Contents of this Article
Add a Panel Sheet
At the beginning of the project, a new sheet of type panel is added. When you have the E3.panel or E3.panel Plus module, this option is enabled by right clicking on the project name and "New Sheet...".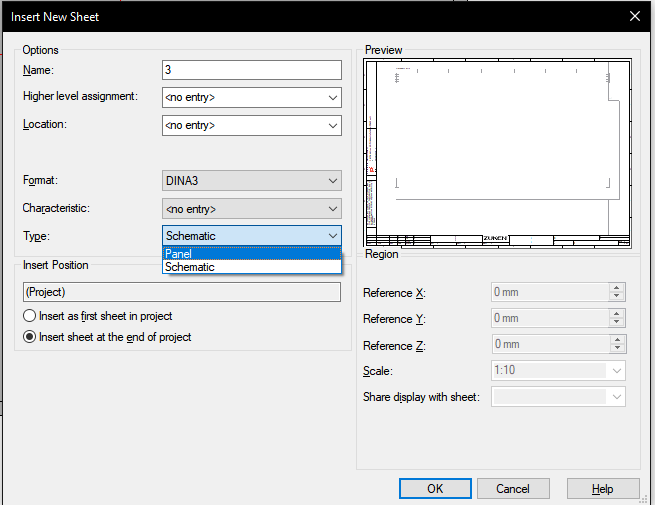 Adding a panel type sheet in E3.series
Then, in the "Type" field, you can select the "Panel" type. Thus, it is possible to add channels, panel plates and use all the intelligent features of the E3.panel modules.
Learn more about E3.panel HERE.
Try NOW the industry-leading E-CAE E3.series tool in the world with technical training courses!

Click on the banner below
Panel Components and Sheets
It is then searched in the database for panels and panel components to be inserted into the design sheet.
This is accomplished by searching the library for the "Cabinet" folder. In it, you can find numerous plates of different models and types.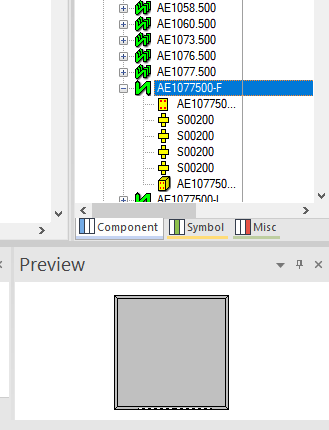 Component AE1077500-F
The component chosen was named "AE1077500-F" and then just drag the desired component directly onto the sheet.
How to Define Cut Areas on the Electrical Panel
Subscribe to our Youtube channel here for more technical videos.
Insert Outline Dynamically
Using the "Insert Contour" option, it is possible to define cutting areas and areas of restriction to the panel plates.
The command can be accessed in the upper interface of E3.series or by right-clicking on the plate.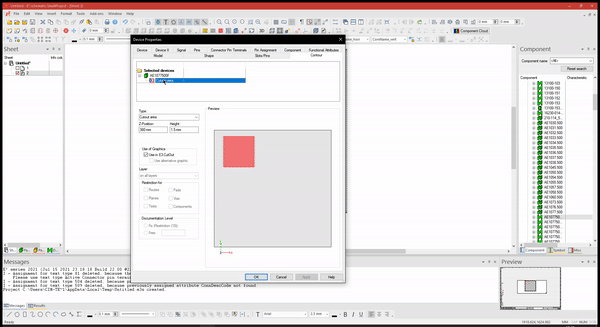 It is possible to check the marked areas through the device properties
After selection, it is possible to define the specifications of the boundaries and the region that can be inserted.
Make the E3.series Trial according to your demand using the button below!
---
---
Are You a Student?
Download E3.series for free!