In this article, you can check how to import and export "DWG/DXF" files with E3.series. The process is simple and with E3.series' intelligent features you can manipulate CAD files.
See the full video article and optimize your processes!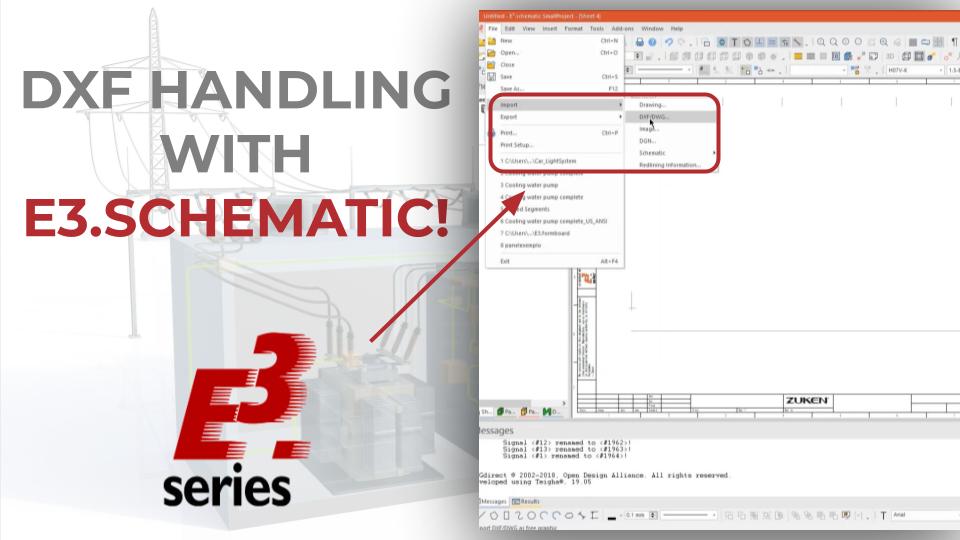 E3.series allows importing and exporting files in both DWG and DXF formats. In an agile and practical way you can manipulate these files in CAD formats.
Import/export can be single-sheet or multi-sheet and includes several options for configurations.
Contents of this Article
Insertion of Subcircuits
At the beginning of the project, three subcircuits are added to the project. Each is entered on a different schematic sheet.
Insertion can be done simply by dragging components from the database onto the project. Thus, several sets of components can be inserted automatically and without the need for repetitive definitions.

Inserting a Subcircuit in E3.schematic
Subcircuits can be created with any set of components and will help you cut down on rework and shorten the design time of your designs.
Try NOW the industry-leading E-CAE E3.series tool in the world with technical training courses!

Click on the banner below
How to Import and Export DXF/DWG
To import and export files in DXF and DWG formats, access the "File" field on the top interface of the software, select whether to import or export in "Import" / "Export" and, finally, choose the option "DXF/DWG".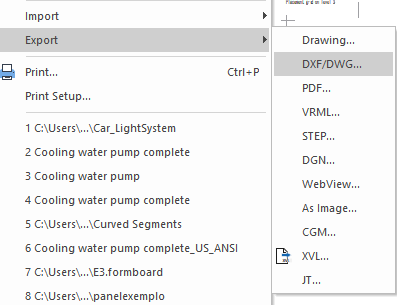 Manipulating DXF/DWG Files in E3.series
When choosing the import or export option, different settings are presented to determine. Each of them is presented below:

Import Options

Export Options
AutoCAD File Manipulation with E3.schematic
Subscribe to our Youtube channel here for more technical videos.
Learn All About E3.schematic
See below some of the contents covered in the E3.schematic L1 course:
Automatic generation of your project's cover, keeping the content next to it. The content list with the name of each page, the description of each page, more data such as the project editor and the organization's document type.
Bill of materials generation including item number, component description, supplier and project name.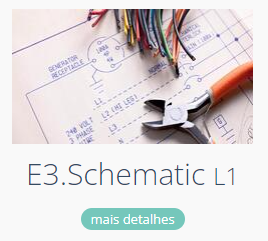 E3.series Electrical Schematics Course - E3.schematic L1
Find out more HERE.
Make the E3.series Trial according to your demand using the button below!
---
---
Are You a Student?
Download E3.series for free!