There are specific design needs and important adaptations in the electrical documentation of agricultural machinery, buses and automotive vehicles. Therefore, a tool that streamlines decisions, documentation and project updates becomes essential.
---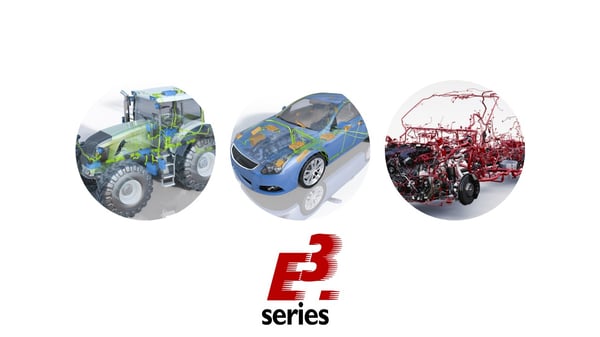 When working on Special Vehicle, Transportation and Automotive projects, you must experience situations such as:
Terminal decisions and seals suitable for the wires used
Choice of compatible counterpart
Policing of shorted connections
Documentation of amendment points
Definition of the corrugated or tube diameter for each lash segment
Definition of the length of each wire
Positioning of connectors in the vehicle structure
Substitution of components in projects and updating of documentation
Creating reliable reports
Check calculation of the dimensioned direct current circuit.
For each of the situations presented above, the E3.series solution has adequate functionality that seeks to reduce the execution time by up to 100%.
If you have reached us, I believe you have already thought of making your design process more efficient. And now with our partnership, you will be able to know what are the possible solutions within the problems you face.
We seek to solve the problems of this project demand applying the following modules:
E3.cable
E3.formboard
E3.3DroutingBrigde
E3.topology
E3.eChecks
To know each of the modules described above, we separated the reading sequence below, just click on the link of the desired subject to learn more.
E3.series is a comprehensive and leading tool in electrical engineering projects in the world. This is a solution where each module is intended for a specific demand. Therefore, contact our engineering team so that we can offer you the best combination of solutions for your company.
---