In this article, you can check how E3.series can automatically generate the complete list of materials for your project. There are several format options and the report is generated instantly.
See the full video article and optimize your processes!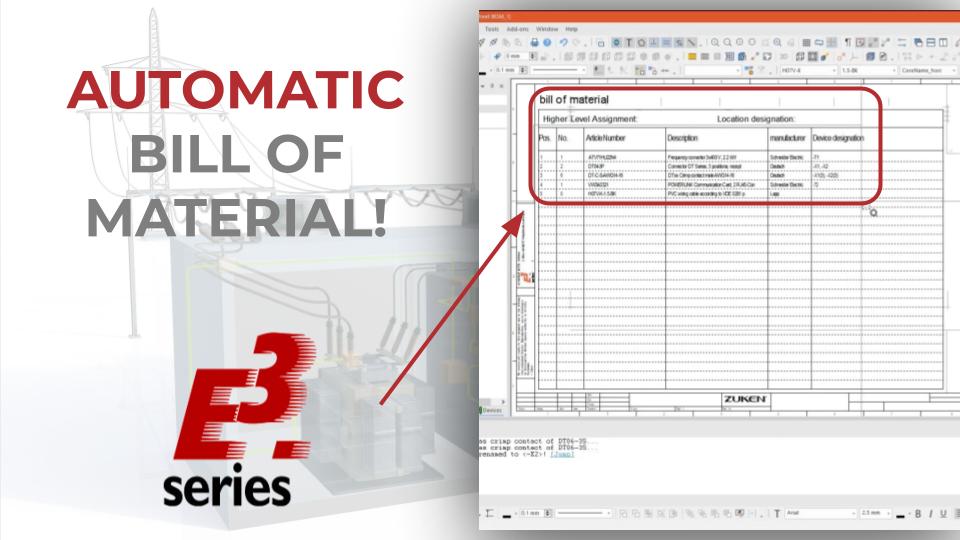 Automatic report generation is an important feature of the E3.series solution. Material list, project content, connection list, cables, are some of the lists available for instant generation within E3.series. This allows your process to be streamlined in time and prevents common listing errors when done manually.
Contents of this Article
Components by Manufacturer and Smart Features
At the beginning of the project, three components are inserted into the sheet. The classification of the E3.series component library, in this case, is ordered by vendors. The first two components are from the manufacturer Schneider Electric and the last one from Deutsch.

Component Library Sorted by Vendors in E3.series
Then, the connections between the connectors are made simultaneously with the "Multi-Connection" command and, the insertion of the wires, with the option of "Insert Default Wire".
Try NOW the industry-leading E-CAE E3.series tool in the world with technical training courses!

Click on the banner below
Device Manager
E3.series has a management window for all devices inserted in the project. Devices are classified by TAGs and names. Also, it is possible to visualize the wires added to the connections.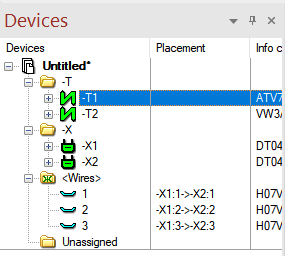 E3.series Device Manager
In the example, we can see the two Schneider Electric devices, with the tag "T", the two Deutsch connectors at 'X' and the three wires added to the connectors in ascending order.
How to Generate Bill of Materials with E3.schematic
Subscribe to our Youtube channel here for more technical videos.
Learn All About E3.schematic
See below some of the contents covered in the E3.schematic L1 course:
Automatic generation of your project's cover, keeping the content next to it. The content list with the name of each page, the description of each page, more data such as the project editor and the organization's document type.
Bill of materials generation including item number, component description, supplier and project name.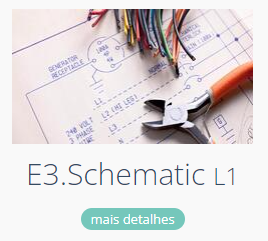 E3.series Electrical Schematics Course - E3.schematic L1
Find out more HERE.
Make the E3.series Trial according to your demand using the button below!
---
---
Are You a Student?
Download E3.series for free!