In this article, you can check how to generate the complete list of connections in E3.series. The report is automatically generated with a few clicks and there are several options for presenting the information.
See the full video article and optimize your processes!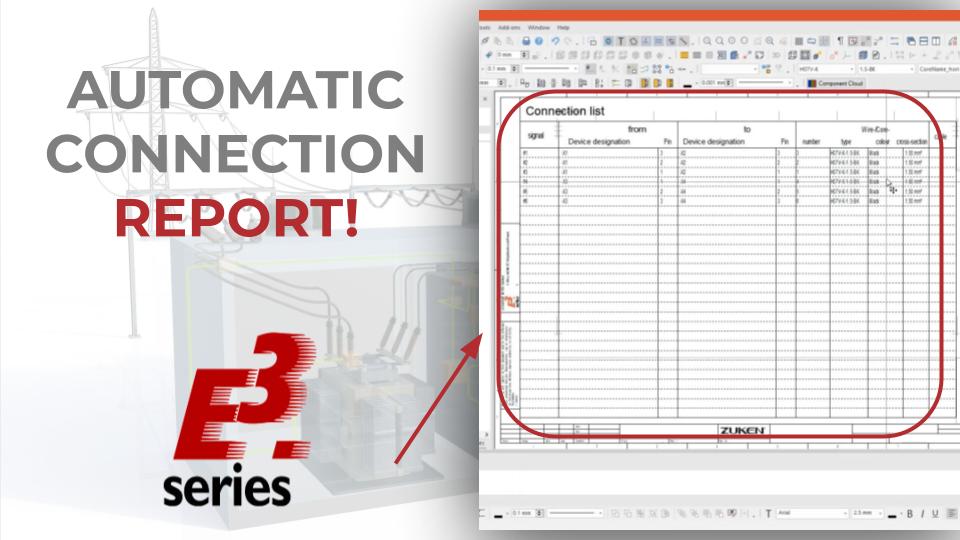 The E3.series solution has several options for generating automatic reports for your projects. Reports are generated automatically and you can choose from several format options such as: Project Sheet, Excel, Word, ASCII and Access.
Contents of this Article
Connectors with Unifilar and Multifilar Views
Initially, the connector "DT04-3P" is inserted in the project sheet with its respective single-line and multi-line views.
To add the single-line view, just drag the component from the database onto the project sheet. This smart functionality is due to the fact that E3.cable is being used, so the single-line view can be added with a simple drag and drop.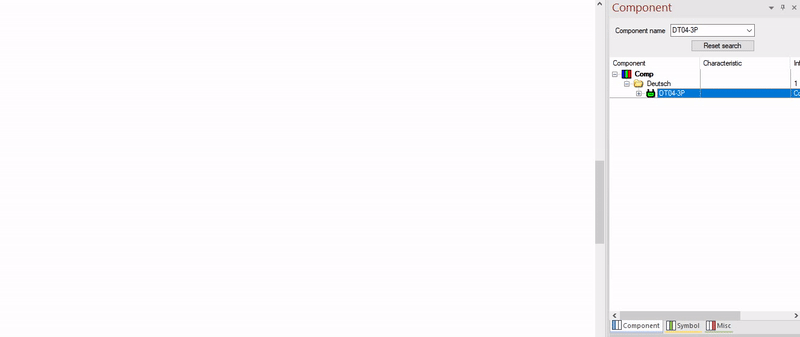 How to add a single-line view with E3.cable
The multiline view can be added by clicking the right mouse button on the connector and selecting the option "Place Single Pins".
Try NOW the industry-leading E-CAE E3.series tool in the world with technical training courses!

Click on the banner below
Automatic Reports
To generate the automatic reports that E3.series allows, left-click the "Tools" option on the software's upper interface and select "Reports". Thus, a list of report formats will be available and within each of them you can select which type of automatic report you want to generate.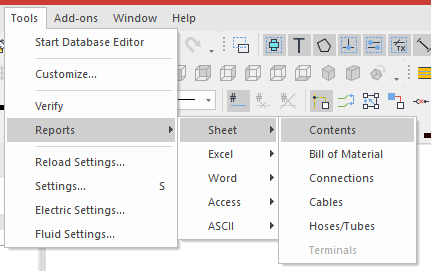 Automatic Reports in E3.series
The list includes:
Project Sheet
Excel
Word
Access
ASCII
How to Generate Connection Report with E3.cable
Subscribe to our Youtube channel here for more technical videos.
Learn All About E3.cable
Learn how to create a more complete and general view of the project on a sheet using the hierarchical blocks, creating for each of the blocks their own characteristics, signals and cross-references of the arrival of the connection transfer pins. How to go back, exit the hierarchy and then access the general sheet again.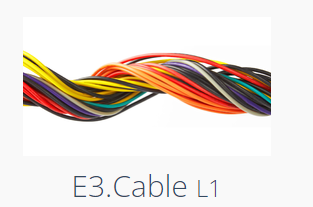 Complete Course on Cable and Harness Documentation - E3.cable L1

Learn more about the E3.cable L1 course HERE.

Make the E3.series Trial according to your demand using the button below!
---
---
Are You a Student?
Download E3.series for free!