In this article, you can check how to use the command to jump from the devices inserted in the project sheet to the E3.series component library. The command is simple and makes finding items in the database easier.
See the full video article and optimize your processes!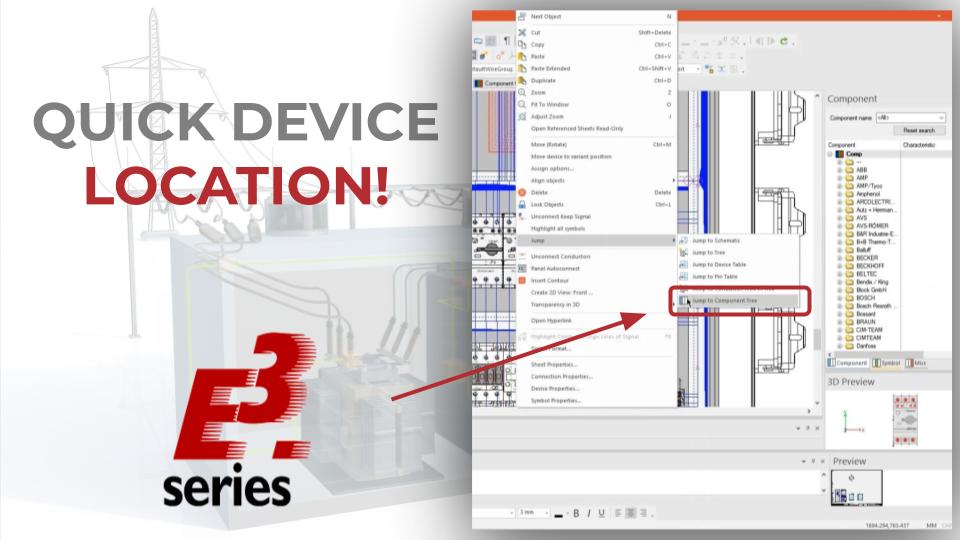 Previously, it was not possible to jump from devices, symbols or sheets to the location in the database tree. By right-clicking an object or object placed in the tree, a corresponding "Jump" command can be selected:
For devices (only valid for placed devices), symbols and leaves there is "Jump to Symbol/Misc Tree" to jump to the referenced location in the database tree.
For devices there is the "Jump to Component Tree" command to jump to the referenced location in the database tree.
Contents of this Article
"Jump" command
With the right-click on the desired device, it is possible to select the "Jump to Component Tree" option. Intelligently, E3.series highlights the desired item in the component library.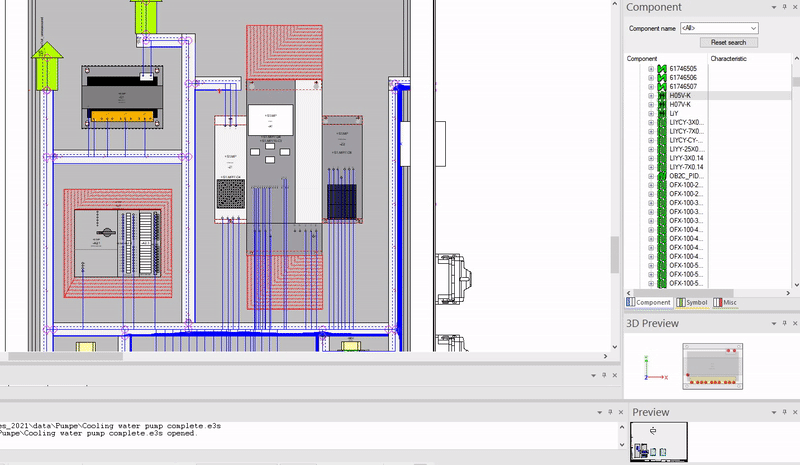 Locate a Device in the E3.series Library
This command is available for components, symbols, and Miscellaneous items.
In addition to this, other "Jump" commands are:
Jump to Schematic
Jump to Tree
Jump to Device Table
Jump to Pin Table
Jumpt to Conductor/Wire in Tree
Try NOW the industry-leading E-CAE E3.series tool in the world with technical training courses!

Click on the banner below
Components Preview
E3.series, when selecting components, symbols and miscellaneous items in the database, displays a 3D preview of the item.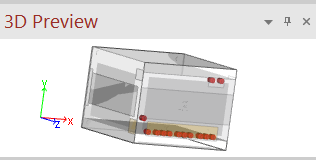 3D visualization of a component in E3.series
The representation is dynamic, that is, you can move and rotate the item to better visualize it. Connection points are also marked in the representation.
To enable this option, right-click on the top interface of E3.series and select "3D Preview".
Device Location in the Library
Subscribe to our Youtube channel here for more technical videos.
Learn All About Database
The complete creation of components and models, symbols and, finally, the association of symbols and models for the complete definition of the component structure, as well as the attributes.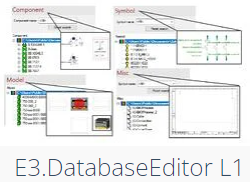 Complete Database Editing Course E3.dataBase Editor L1
You will learn ways and strategies to create components faster from reuse to create your own database in an accelerated way.
See the full course HERE.
Make the E3.series Trial according to your demand using the button below!
---
---
Are You a Student?
Download E3.series for free!