In this article you can check how to download E3.viewer. The free E3.series Project Viewer. In addition to the software installer, you will receive the activation file and additional example projects. Also get to know the E3.viewer Plus and E3.redliner modules.
See the full video article and optimize your processes!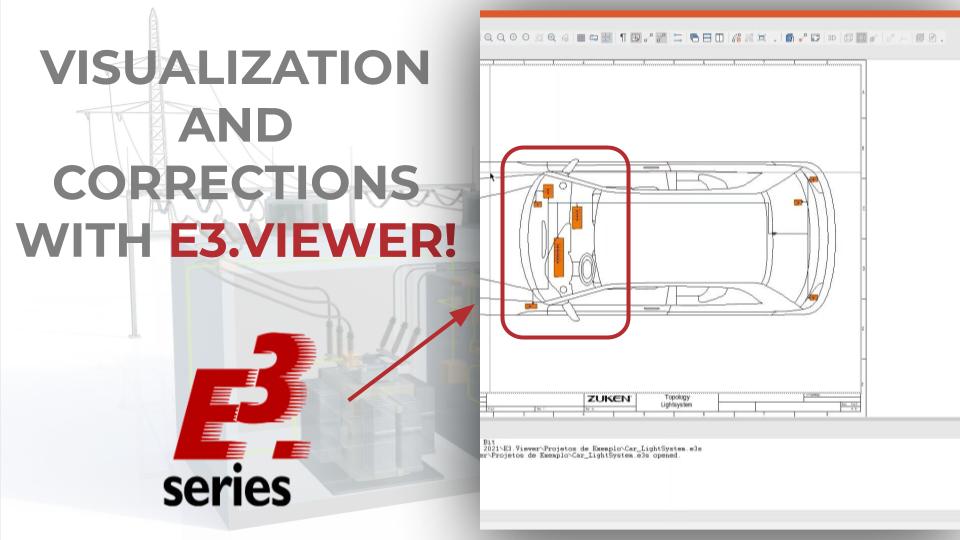 With E3.viewer you can view E3.series files without having the full software license. In addition, you can check all your design drawings in full detail in a single read-only file.
Some features of E3.viewer are: the same user interface as E3.series, display of the bill of materials, search functionality, cross-references, PDF printing and visualization of project properties.
Contents of this Article
E3.Viewer
A free viewer used to view native E3.series project files (.e3s) and read-only viewer files (.e3v). The viewer uses the same GUI as the main E³.series application and includes all standard search and highlight functions.
Learn more about this module HERE.

Electrical Panel Project Sheet being Viewed in E3.viewer
Users can also print and organize from within the viewer application.
Try NOW the industry-leading E-CAE E3.series tool in the world with technical training courses!

Click on the banner below
E3.view+
It includes all the functionality of E³.view along with additional controls to manipulate visibility within the project. Users can turn visible levels on and off and change the language presented within the project file.

Topology of a Project in E3.viewer
It is also possible to configure the menu and add reports required by the customer.
Download E3.Viewer - Project Visualization
Subscribe to our Youtube channel here for more technical videos.
E3.redliner
It includes all the functionality of E3.view and E3.view+ and also allows users to create markup details inside .e3s or .e3v files.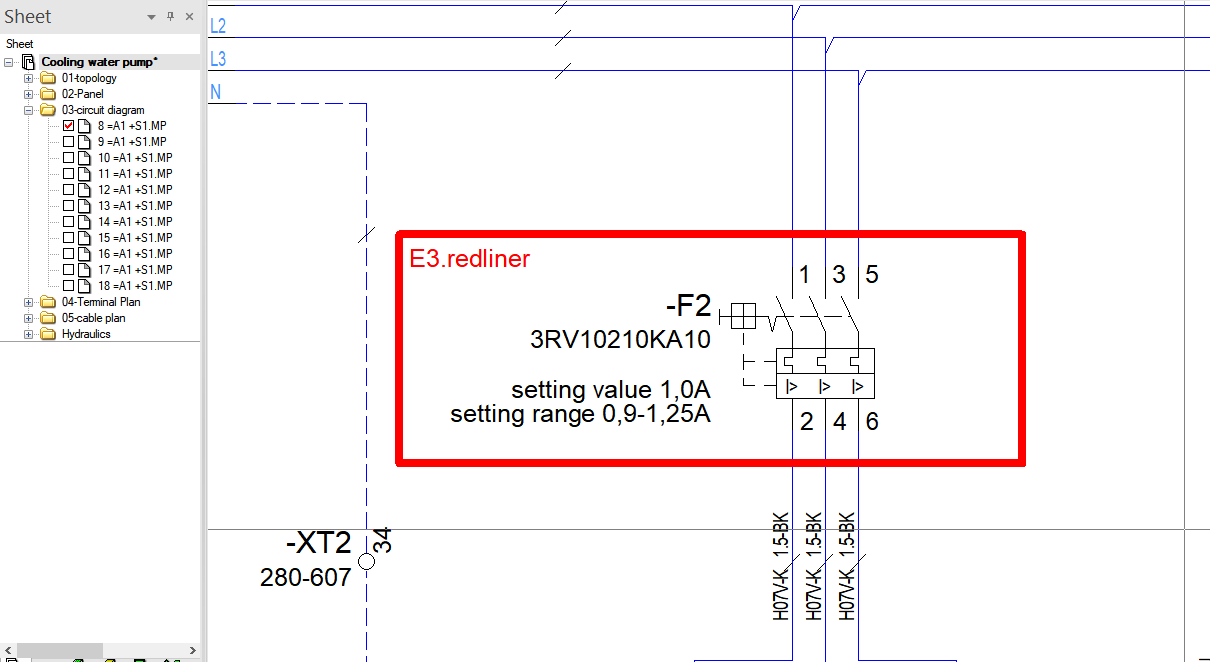 Annotation made with E3.redliner in project sheet

Users can copy circuits, add graphics and annotate recommended field or production changes for the design team.
Make the E3.series Trial according to your demand using the button below!
---
---
Are You a Student?
Download E3.series for free!