In this article you can check how to automatically route electrical panel with just one click. E3.panel Plus offers the smart functionality to make connections quickly and easily.
See the full video article and optimize your processes!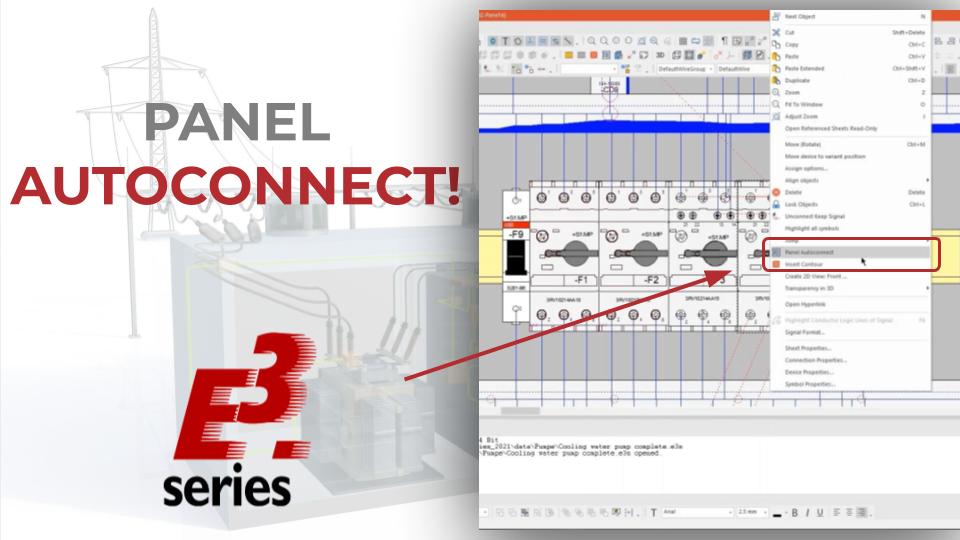 E3.panel is an additional module of E3.schematic, and it offers numerous functionalities and tools so that you can carry out the construction of electrical panels in a complete and fast way.
In addition, E3.panel Plus has the functionality of automatically routing the panel and also the definition of cut regions on the sheets.
Discover E3.panel and E3.panel Plus HERE.
Contents of this Article
Integration of E3.schematic and E3.panel
The integration of schematic and panel drawings is complete. All information and modifications are automatically updated between E3.schematic and E3.panel.
So you can easily navigate between the schematic and 3D dashboard views to see how any changes affect other aspects of your design.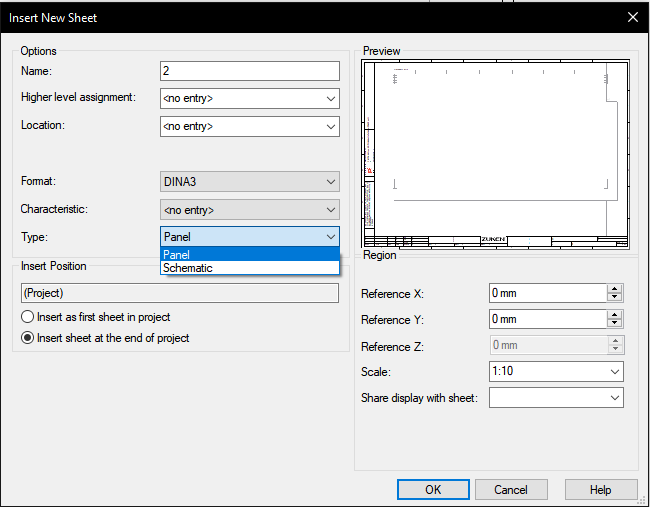 With the E3.panel and E3.panel Plus modules, the panel sheet is unlocked
All E3.panel and E3.panel Plus functionalities can be used with the addition of a "Panel" type sheet.
Try NOW the industry-leading E-CAE E3.series tool in the world with technical training courses!

Click on the banner below
"Jump" Function
In any device present in the project sheets, it is possible to use the command and "Jump". Thus, you can view the device in any part of the project where it is present.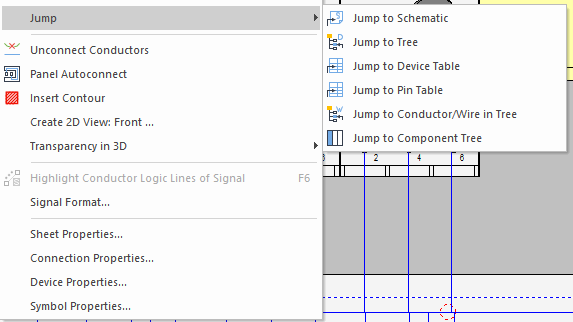 E3.series "Jump" functionality
In the example image, the device "3RV10210KA10" can be visualized either in the schematic drawing, in the tree, in the device table, in the component tree, etc.
This command can be used by right-clicking on the desired device. When jumping to the desired location, the item is highlighted in pink, and can be deselected with the "Shift" and "F3" buttons on the keyboard.
Electrical Panel Automatic Routing with E3.panel Plus
Subscribe to our Youtube channel here for more technical videos.
How to Route with Just One Click
After drawing the electrical schematic on the design sheet, the panel design can be routed with just one click.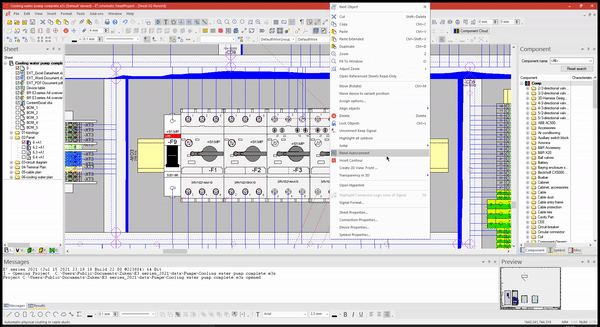 Panel wiring performed automatically by E3.series
With the right mouse button on the desired device, select the "Panel Autoconnect" option. Thus, you can perform all the wiring of your electrical panel intelligently and automatically, because E3.series makes the connections with the algorithm for the shortest path.
Make the E3.series Trial according to your demand using the button below!
---
---
Are You a Student?
Download E3.series for free!