In this article you can check how to rename multiple wires inserted in the project. The process is simple and with a few clicks you can define logical command lines for the definition of new names.
See the full video article and optimize your processes!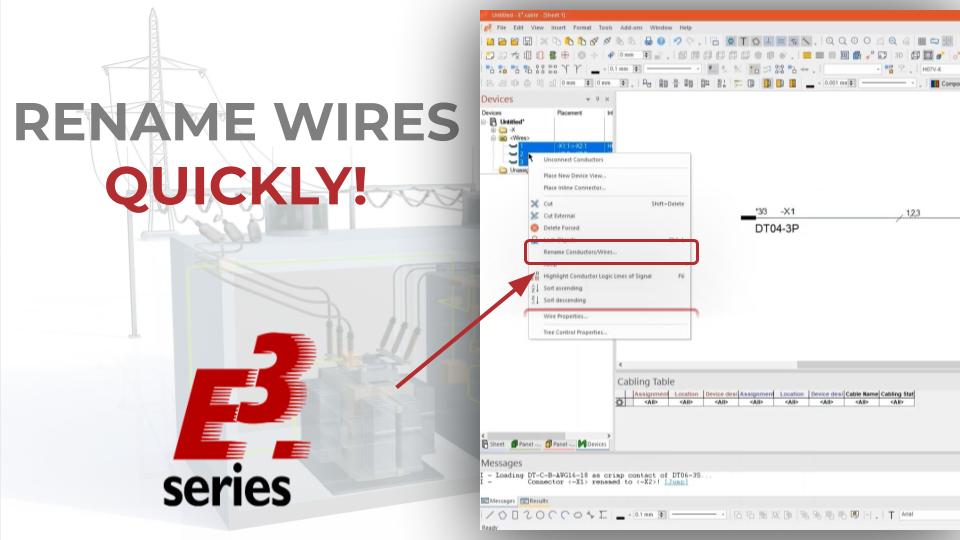 Inserting Connectors and Quick Commands
Initially the connector "DT04-3P" is inserted in the project sheet. Components can be easily dragged from the database into the sheet, where they become components.
The second addition is performed with the selection of the previous connector and the command "CTRL + C" and "CTRL+V". Thus, the component is available for insertion. With the "Y" key it is possible to rotate the connector on the vertical axis and mirror it.

Device with three connections
Then the connections are made with the keyboard command "C". And, automatically, E3.series adds three connections to the components.
Try NOW the industry-leading E-CAE E3.series tool in the world with technical training courses!

Click on the banner below
Different Views for E3.schematic and E3.cable
In this example, we insert a connector into a single-line view. That is, its representation in the design sheet has only one connector graphically represented, but which has three pins and three connections available.

Single-line and Multi-line View
This is the main difference between E3.schematic and E3.cable. In E3.cable, it is possible to represent single-line views of devices
Watch the Full Video
Subscribe to our Youtube channel here for more technical videos.
How to Rename Multiple Wire Inserted in Project
To rename multiple connections, it is necessary to hold down the "Shift" and "CTRL" keys on the keyboard while selecting the desired wires in the E3.series "Devices" table.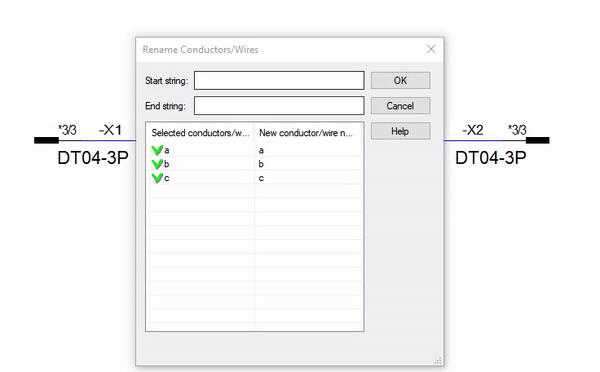 Logical Progressions for New Wire Names Can be Defined in E3.cable
Then you can right-click on the keyboard and click on "Rename Conductors/Wires...".
Thus, a new window will open and it is possible to define new names with logical progressions.
Make the E3.series Trial according to your demand using the button below!
---
---
Are You a Student?
Download E3.series for free!