In this article, you can check out what it's like to work with PLCs inside E3.schematic. Management is easy and can be done with just a few clicks, and the changes made to the files are automatically reflected within the E3.series project.
See the full video article and optimize your processes!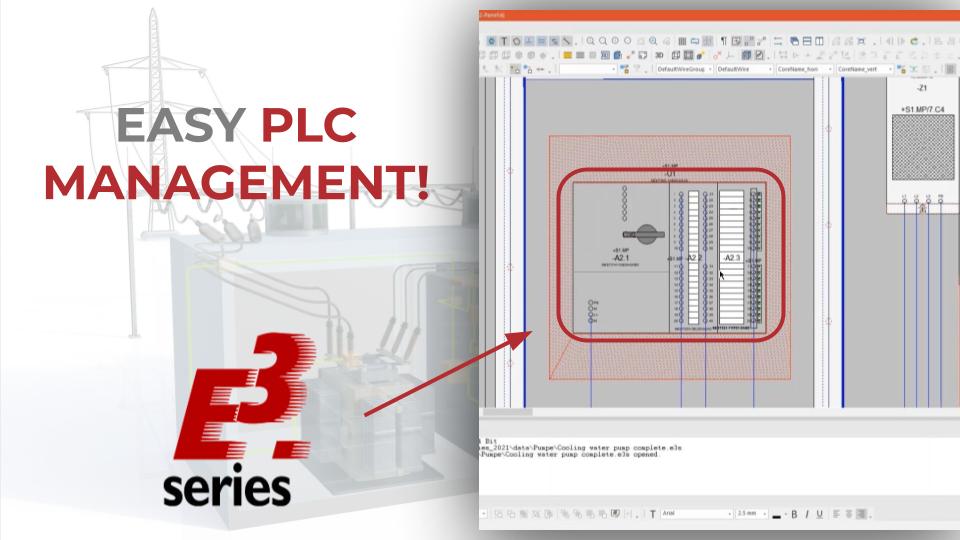 Device Location and Project Windows
The project starts with the location of the sheet where the PLC is defined and which can be modified. The hydraulic pump design summary sheet number "0" is used.
Then, on sheet number "11", we can see all the definitions and characteristics of the manipulated PLC.

E3.series Project Management Window
The E3.series project control window can be used to completely organize sheets, use options and variants, inserted devices and panel options.
Try NOW the industry-leading E-CAE E3.series tool in the world with technical training courses!

Click on the banner below
PLC Management
Then, with sheet number "11" open, the option "Add-ons" is selected and in "PLC Interface - Address Management" the modifications can be carried out.
With a few clicks, E3.series intelligently opens the Excel file and in it, it is possible to import project information into the list. Additionally, a ".txt" file can be created with all the information.

PLC Management Interface
In the "Test" button, E3.Series checks the presence of possible address duplications. And with the arrow pointing to the E3.series interface, we can export the changes made to the Excel document. In this example, we changed the name "FU start" to "FU start 123".
Watch the Full Video
VÍDEO
Subscribe to our Youtube channel here for more technical videos.
View Devices on Different Sheets
Finally, changes are made instantly and, within the E3.series interface, it is possible to select the desired device and jump to the schematic sheet and panel where it is used.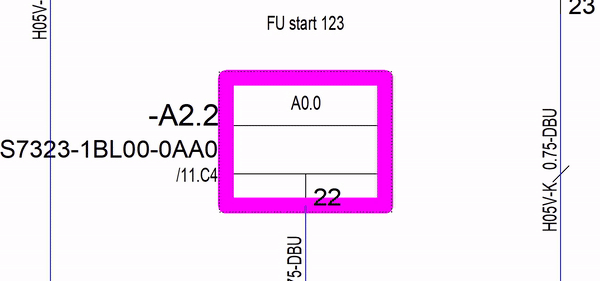 Using E3.series "Jump" commands
This is accomplished by right-clicking on the desired device and selecting "Jump" and the desired option.
It is possible to jump:
To the schematic
Panel
Device Tree
Device Table
and several others
Make the E3.series Trial according to your demand using the button below!
---
---
Are You a Student?
Download E3.series for free!