In this article, you will be able to fully understand the E3.Community environment. In which the different technical training courses in the E3.series software are available.

1. How to Access
The first step is to create an account. You can choose the course you want and on the word 'clicking here' you will be redirected to account creation.

Or, access the link below and be directly directed to:
E3.Community - Create Your Account
After that, just fill in the form: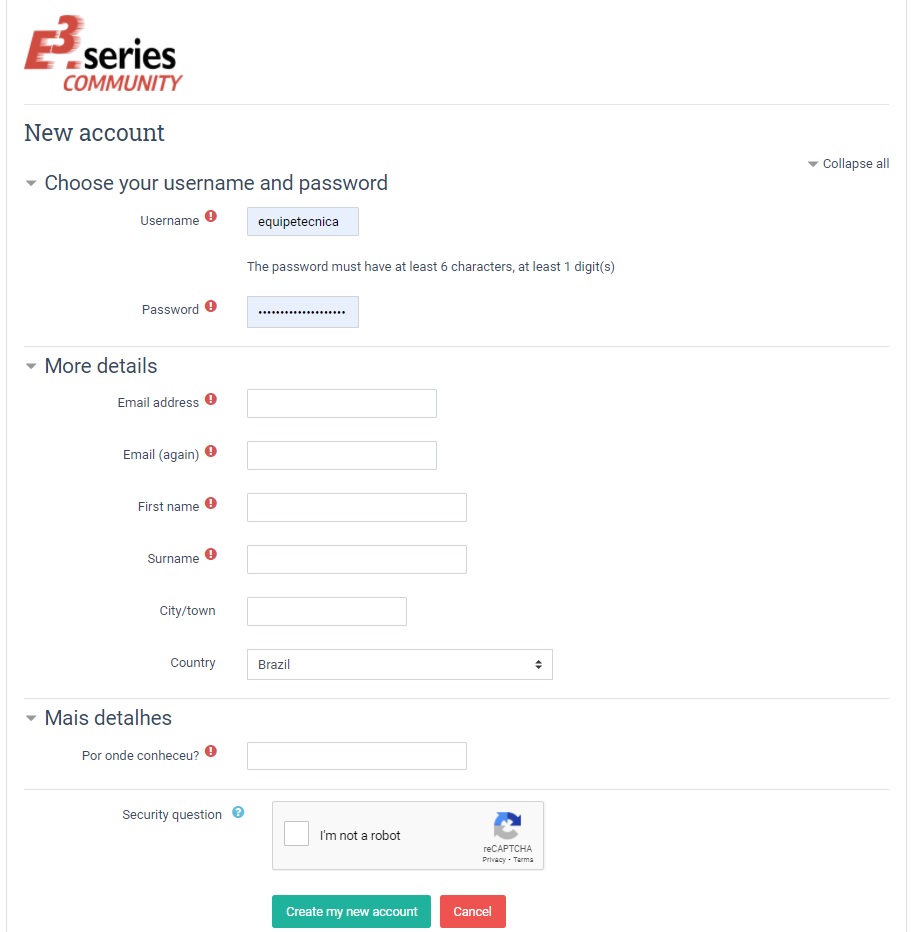 There, your account is created.
2. What is available
Technical training courses in the different modules of E3.series, as well as promotional packages of joint courses with discounts.
The courses are:
E3.schematic L1 - Developing your first project
E3.panel Plus L1 - The Optimized Electrical Panel Creation
E3.cable L1 - Robust and Optimized Creation for Cabling
E3.formboard L1 - The Wiring Harnesses Manufacturing
E3.database Editor L1 - The Optimized Database for Your Demand
And the packages are:

E3.pack #1 - E3.schematic L1 e E3.dataBase Editor L1
E3.pack #2 - E3.schematic L1, E3.panel Plus L1 e E3.dataBase Editor L1
E3.pack #3 - E3.cable L1 e E3.dataBase Editor L1
E3.pack #4 - E3.cable L1, E3.formboard L1 e E3.dataBase Editor L1
Available Materials
So that you can test E3.series in the best possible way, a complete list of materials is available in all courses. Are they:
E3.series Download
Tech Tip Manual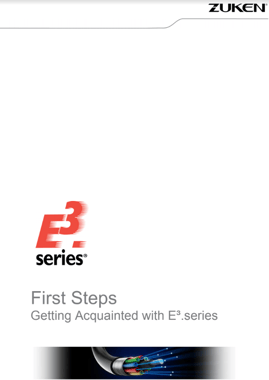 Database and project files for the course
Technical support
Throughout your course, you will have our team of experts to assist you in case you have any technical difficulties or questions about the classes that you can contact directly through the environment and the related class, through the discussion forums.
Professional Certification
At the end of all proposed activities, you will be able to issue a professional certificate of course completion.
Did you like it? Use the button below to test E3.series according to your demand:
---