In this article you can check how to insert logos and images to the sheets of your projects with E3.schematic. Also, check out the new options to export your project to PDF. Watch the video with full article and optimize your projects!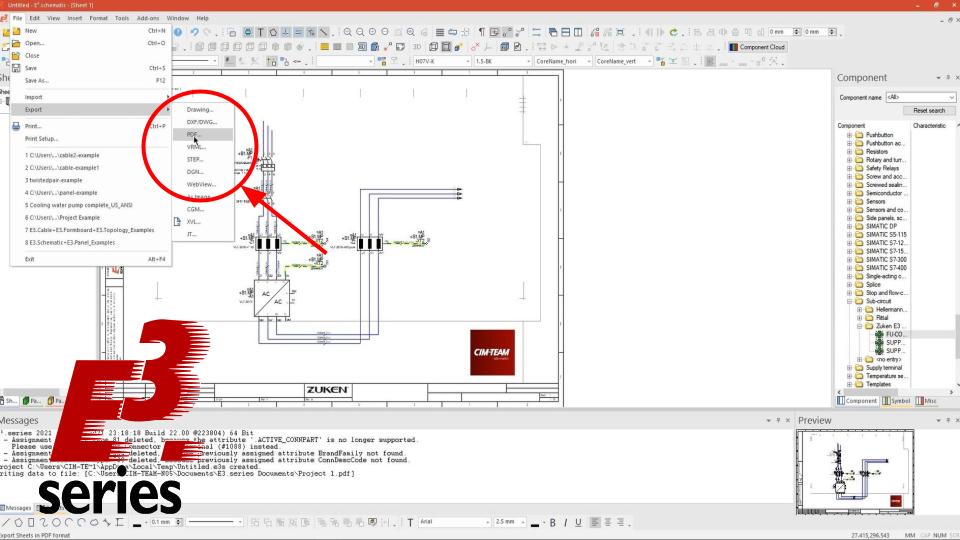 Image Insertion and Sub Circuits
The project starts with the insertion of an image and subcircuit to the sheet. Images can be added via File -> Import -> Image. Then you can select the desired file. Some Import options that E3.series offers are:


Drawing
DXF/DWG
Image
DNG
Schematic
Redlining Information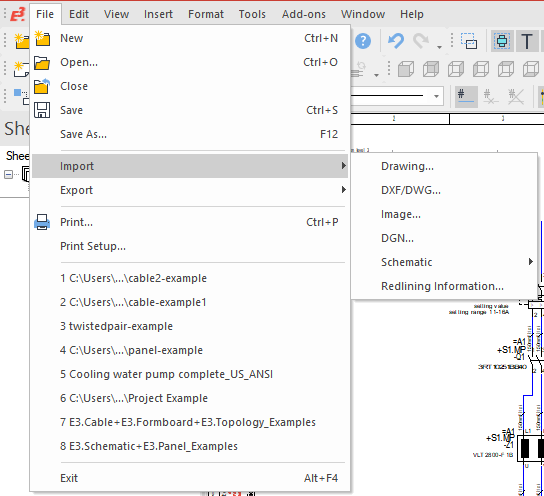 Inserted images can be resized using the squares presented when the object is selected.
The subcircuit can be inserted into the sheet simply by dragging the desired component from the library into the project.
Try NOW the industry-leading E-CAE E3.series tool in the world with technical training courses!

Click on the banner below
Export as PDF
Then the project can be exported as PDF and the export settings can be adjusted.
Exporting a project in E3.series is simple and smart, by selecting the option File -> Export, you have the following options:
Drawing
DXF/DWG
PDF
VRML
STEP
Among others
E3.series allows you to define the scope of the export, that is, if you want to do it only on specific pages, in page intervals or all project sheets. In addition, pagination and document security settings are also possible.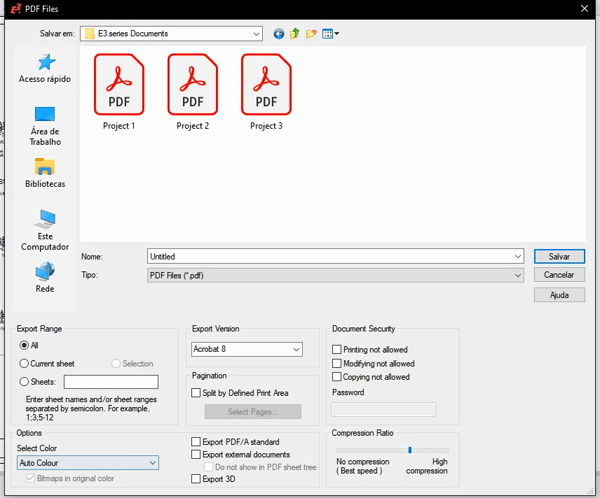 In total, three exports are performed with different color settings, they are:


Auto Color
Black and White
Black and White with Bitmaps in original color box selected
Watch the Full Video
Subscribe to our Youtube channel here for more technical videos.
Differences between Parameters
Finally, you can check the difference presented in the documents depending on the configured parameters.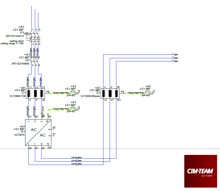 Project 1 - Exported as "Auto Color" shows all original project colors.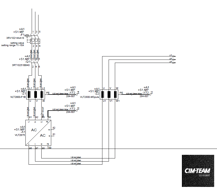 Project 2 - Exported as "Black and White" presents all documentation in black and white.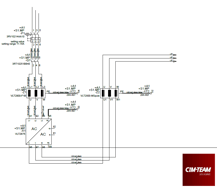 Project 3 - Exported as "Black and White" with "Bitmaps in original color" selected presents images in original colors and connections in shades of black.
Make the E3.series Trial according to your demand using the button below!
---
---
Are you a Student?
Download E3.series here for free!