In this article you can learn how creating electrical harnesses for manufacturing can be simple and intuitive inside E3.series. Harnesses can have different applications such as industrial automation and for the automotive industry. See the full article.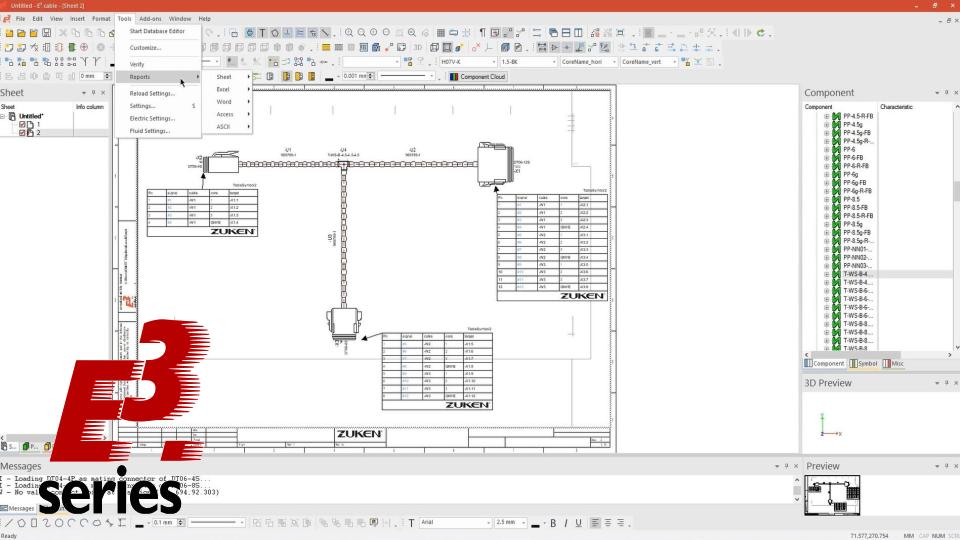 Harness creation begins with the insertion of a Formboard-type sheet, which has functionality for manufacturing development. Afterwards, the connectors are added to the project sheet with the set of cabling, which are specified in the exclusive tables of the E3.series formboard module, then the cable protection is added.
Finally, the list of materials and cables is automatically generated, containing all the important information to efficiently optimize your projects for your demand.
See the video below and how easy it is to work with E3.series:
Try NOW the industry-leading E-CAE E3.series tool in the world with technical training courses!

Click on the banner below:
Example of harness design for industry:
Subscribe to our Youtube channel here for more technical videos.
The E3.formboard
This is a complete solution for creating fabrication harness drawings on any sheet size with one or more fabrication drawings in the same project.
Some E3.formboard Functions
Length of wires;
Connection tables;
Segment rotation.
Discover E3.formboard in full ON THIS LINK.
Test E3.series according to your demand using the button below:
---