This video shows the function of automatically adding compatible connectors to the project sheet. See the full article and optimize your work.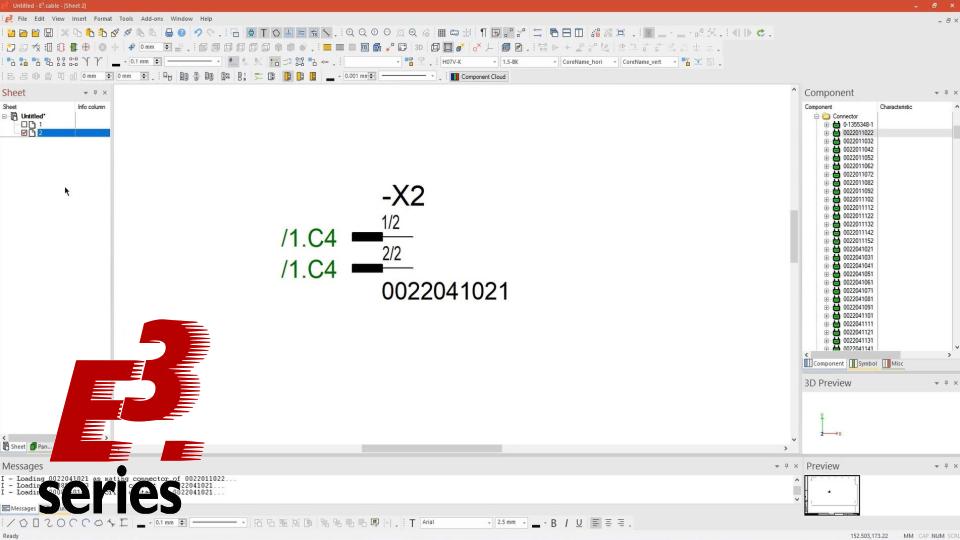 After adding the connector to the project sheet, a second sheet is added and the "Plug to Mating Connector Pin" option is selected. Then the compatible connector is added to the second sheet and the reference is automatically generated, with the sheet number and location of each device in the project.
Try NOW the industry-leading E-CAE E3.series tool in the world with technical training courses!
Click on the banner below:
See the full video:
Subscribe to our Youtube channel here for more technical videos.
Test E3.series according to your demand using the button below:
---