In this article we show one of the new features of E3.series 2021: highlighting connections on the panel. See the full article to learn more about this new feature.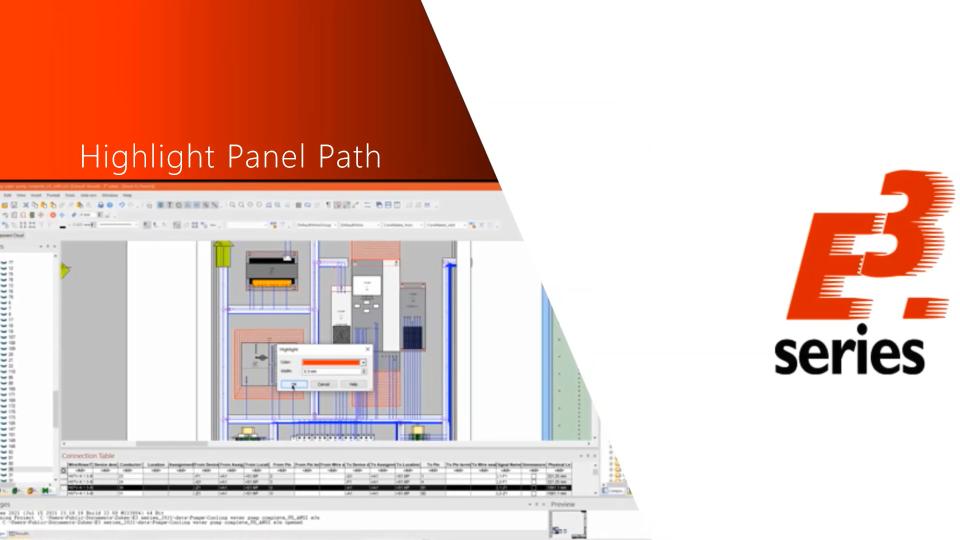 Connections are highlighted in the table and in the device tree. With the right mouse button the 'Highlight Panel Path' option is selected and highlighting options such as color and size are set.
Highlights can be undone singularly from the connection table or from the device tree. Deleting all highlights simultaneously can be done in the project sheet.
Try NOW the industry-leading E-CAE E3.series tool in the world with technical training courses!

Click on the banner below:
Check:
Subscribe to our Youtube channel here for more technical videos.

To learn more about E3.series use the button below:
---