In this article you can check how to work with cables efficiently with E3.cable. Connections are made from a motor to the rest of the schematic and E3.series' functionalities are intelligent.
See the full video article and optimize your processes!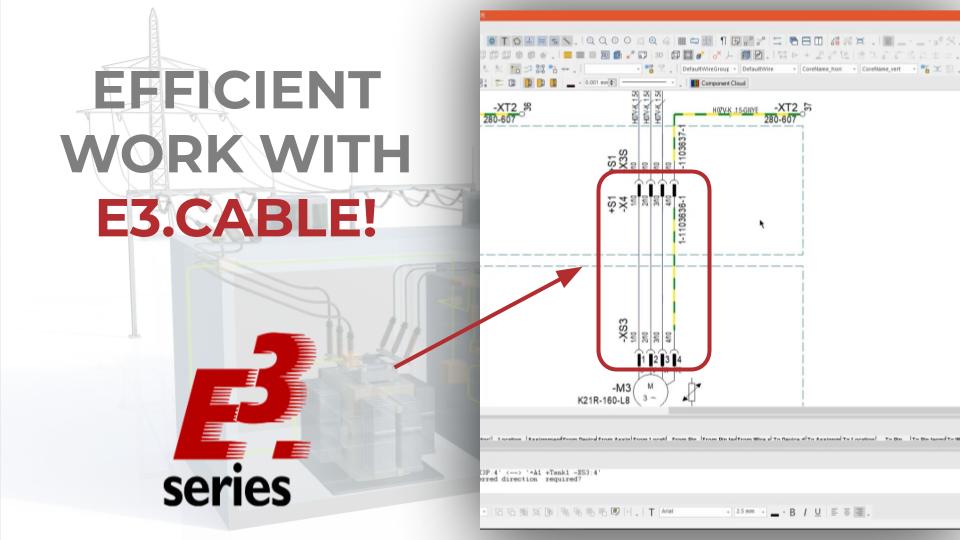 With E3.cable you can fully document your system and complete the cable and harness design with intelligent features made for design.
It helps you verify that your drawings are correct the first time with the error checking standard and any changes made to any part of the project are automatically updated in all views of the project.
Discover the full features of this module HERE.
Contents of this Article
Definition of Connections and Automatic Connectors
At the beginning of the project, connections are made using the "Autoconnect Vertical" command and a rectangle can be drawn around the upper terminals and the motor.
E3.cable intelligently assigns compatible connectors to complete connections as illustrated below: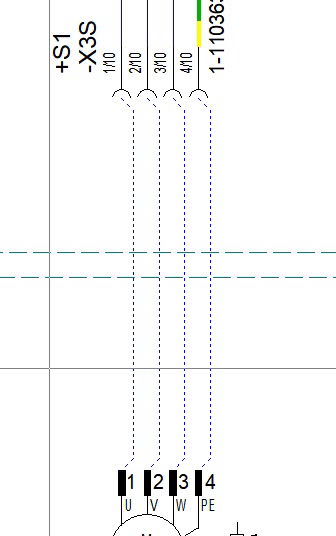 Connectors Automatically Inserted with E3.cable
Try NOW the industry-leading E-CAE E3.series tool in the world with technical training courses!

Click on the banner below
Addition of Cable
After adding the connections, the cable "Servo-700-4G2.5" is inserted from the database. The wires "1, 2, 3 and GNYE" are selected and the option of "Connect Conductors Continuously" is used.

Cable "Servo-700-4G2.5" inserted into the connections
With this functionality, the cable can be inserted continuously just by dragging the mouse.
Intelligent Cable Handling with E3.cable
Subscribe to our Youtube channel here for more technical videos.
Learn All About Cable Documentation
Learn how to create a more complete and general view of the project on a sheet using the hierarchical blocks, creating for each of the blocks their own characteristics, signals and cross-references of the arrival of the connection transfer pins. How to go back, exit the hierarchy and then access the general sheet again.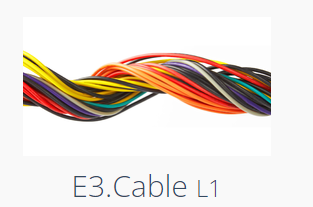 Learn more about the E3.cable L1 course HERE.
Make the E3.series Trial according to your demand using the button below!
---
---
Are You a Student?
Download E3.series for free!